Frontend Developer E-Health (m/f/d) in Munich
KIRINUS Health
München, KIRINUS Digital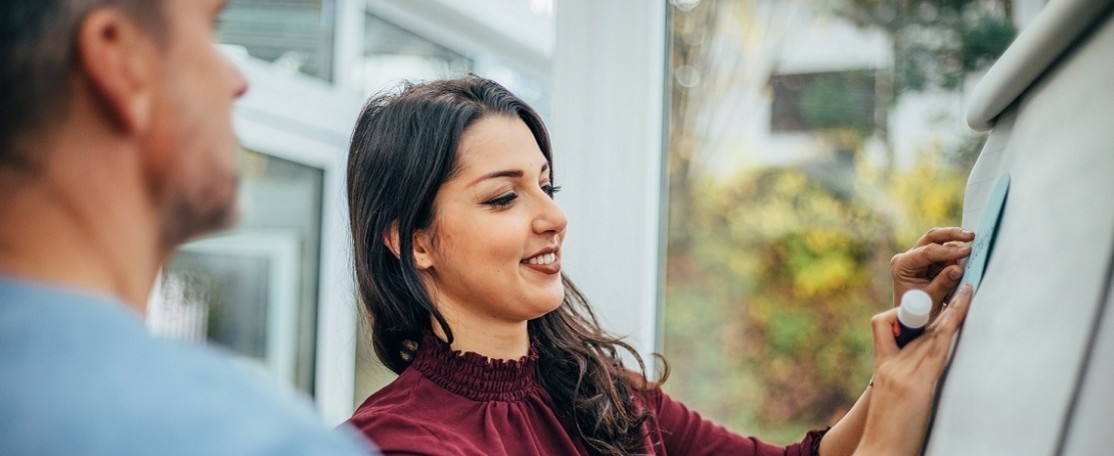 For our headquarters in Munich (or remote) we are looking for an experienced Frontend Developer E-Health (m/f/d) in Munich to join our team as soon as possible.
We are a healthtech startup in the mental health space. We are backed by one of the leading family-owned providers for psychosomatic care in Bavaria and are born out of the idea that digital services are key to tackling one of society's biggest problems: Our mental wellbeing. That's why we are building a next-generation multisided eMental Health platform that is designed to 1) accompany patients during their recovery and 2) support therapists in caring for their patients in the most effective and efficient way.
Our Tech Stack
We pursue the goal of delivering healthcare services using modern technologies and software processes that are mainstream in successful technology companies from other sectors, in order to guarantee quality and prompt releases to our users.
The current tech stack in use comprise of the following:
Latest React version with hooks.
Statement management through the use of Recoil, Context Api, and Redux. We're moving to Recoil completely going forward.
Testing with Jest. We try to achieve 100% test coverage for all relevant code.
Split micro frontends approach. Our frontends are split into libraries, modules, and standalone applications all set up inside a single yarn monorepo to achieve the best of code sharing and single responsibility.
We develop our own custom library of components hosted using react storybook.
We organize our CSS through the use of Sass and BEM notation.
We aim to use the latest version of all libraries and actively encourage the introduction of new standards based on the latest industry developments.
Responsibilities
You create powerful and efficient front-end components to implement requirements, solve problems and identify optimization potential.
In an agile environment, you will work closely with the backend developers and other team members to develop innovative frontend solutions.
You create ideas for new products and advise the product owner on the design and planning of new functions.
Through further education and observing the trends in the industry, you will always be up-to-date regarding new programming languages and technical requirements.
Ensure that the code you write is tested thoroughly.
Qualifications
Solid knowledge of HTML and CSS.
Good understanding of Typescript or modern JavaScript (ES2015 and beyond).
Experience with React, Vue, Angular, or any other modern javascript frameworks.
Experience in setting up module frontends with a clear separation of concerns.
Experience in using state management solutions like Redux, Vuex, NgRx, or similar.
Experience with using Webpack or equivalent module bundlers.
Experience with using modern CSS extensions like Sass or Less and CSS methodologies like BEM.
Experience in using frontend testing frameworks like Jest.
Experience working in an agile environment.
Keen attention to design detail during implementation.
Strong communication skills and fluency in English.
Benefits
KIRINUS Health is a family business, fast-growing and rooted in tradition. KIRINUS Health has invested in health companies before and we are now building the first venture from scratch. With us, you get to build something from the ground up but also enjoy long-lasting support by KIRINUS.
Competitive salary.
30 days of vacation.
Work remotely, come to our central Munich office whenever you want.
A MacBook Pro latest generation and any other software and hardware you need.
Sponsored conferences and courses to improve your skills in any topic you want that is related to software development.
Contribute to open-source projects if you want. We are committed to open-source and have some projects of our own.
Employee discounts with more than 600 brands.
Sounds good? Then help us develop our product right from the start and apply now. We look forward to receiving your convincing CV, stating your annual salary expectations.
Dear recruitment agencies, please do not contact us about this job ad, thank you for your understanding.
Contact
KIRINUS Digital
Nymphenburger Straße 148
80634 München
Herr Dario Blanco Iturriaga