Backend Developer E-Health (m/f/d) in Munich
KIRINUS Health
München, KIRINUS Digital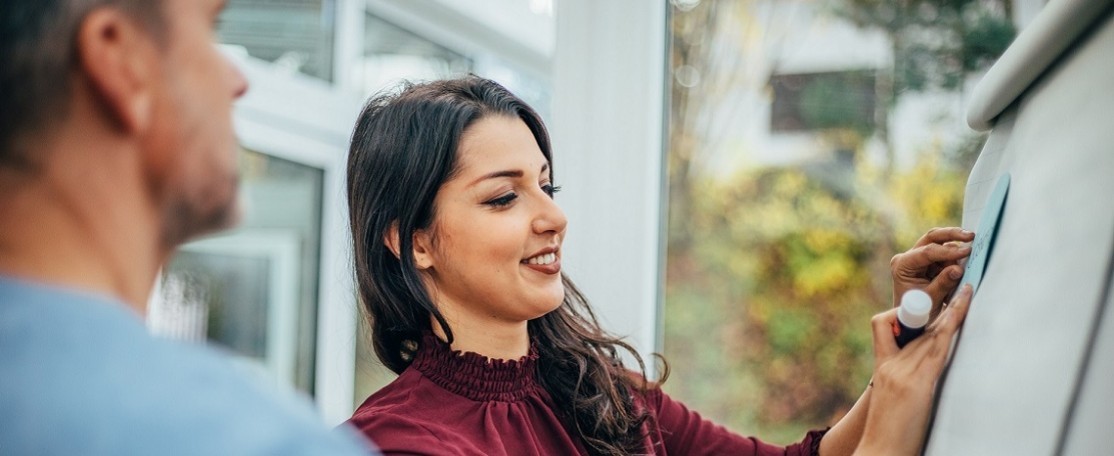 For our headquarters in Munich (or remote) we are looking for an experienced Backend Developer (m/f/d) to join our team as soon as possible.

We are a healthtech startup in the mental health space. We are backed by one of the leading family-owned providers for psychosomatic care in Bavaria and are born out of the idea that digital services are key to tackling one of society's biggest problems: Our mental wellbeing. That's why we are building a next-generation multisided eMental Health platform that is designed to 1) accompany patients during their recovery and 2) support therapists in caring for their patients in the most effective and efficient way.

Our Tech Stack

We pursue the goal of delivering healthcare services using modern technologies and software processes that are mainstream in successful technology companies from other sectors, in order to guarantee quality and prompt releases to our users.
The backend microservices are developed with the latest versions of TypeScript and Go, putting a strong focus on CD and TDD, and following open-source coding guidelines that are enforced via CI.
The infrastructure is entirely hosted in Google Cloud (Frankfurt) with our own encryption keys, and the applications are containerized and orchestrated by the latest stable Kubernetes cluster and Istio service mesh. Everything is managed strictly via GitOps, with Terraform and ArgoCD, which allow us to keep the infrastructure up-to-date and with the latest security and functionality features without requiring a big Operations team, while automating deployments with the push of a commit.
Responsibilities
You will be part of a multicultural team to implement secure and resilient services that support our web applications. As a result, you are expected to be part of the delivery of an excellent user experience.
You play a key role in the core strategy of the company, having a say in our technology roadmap and a big impact on our overall success.
You contribute to an engineering culture where developers enjoy working, keep learning, and are valuable.
You will have the opportunity to use state-of-the-art technologies and architecture.
You will write automated tests to identify malfunctions and troubleshoot and debug to optimize the performance of our app.
Qualifications
We put a lot of weight on skills, practical experience, and eagerness to learn so formal education is not a hard requirement.
You have a track record in building backend applications in fast-paced environments with a focus on quality.
Proficiency in TypeScript or Go: most of our applications and automation are written in TS, the rest are written in Go. As we are in the midst of a Go transition, willingness to become a Go expert in the long term if you are proficient in TS is required.
Experience in Test Driven Development. We take automated testing very seriously to deliver high-quality healthcare applications.
Very good knowledge of Git, development workflow automation, and CI systems (like Github Actions, Gitlab CI, Circle CI, Jenkins…). Continuous Delivery is at the core of our culture, once a change has passed all the strict quality checks, it is deployed. Does feature toggles, branch by abstraction, canary deployments seem familiar? Then this is the right place for you.
Solid knowledge of SQL databases (ideally PostgreSQL) and memory stores like Redis.
Strong proficiency in architecting RESTful APIs. Ideally with experience in service-to-service communication frameworks like gRPC or Twirp.
Fluent in English.
You are bold about communicating problems, improving the engineering culture, and getting the whole team on the same page.
We consider a plus, but not essential:
Computer Science degree or similar.
Exposure to microservice architectures.
Experience in developing healthcare applications.
Deep knowledge of encryption techniques.
Involvement in the fields of e-learning, webRTC, gamification.
Benefits
KIRINUS Health is a family business, fast-growing and rooted in tradition. KIRINUS Health has invested in health companies before and we are now building the first venture from scratch. With us, you get to build something from the ground up but also enjoy long-lasting support by KIRINUS.
Competitive salary.
30 days of vacation
Work remotely, come to our central Munich office whenever you want.
A MacBook Pro latest generation and any other software and hardware you need.
Sponsored conferences and courses to improve your skills in any topic you want that is related to software development.
Contribute to open-source projects if you want. We are committed to open-source and have some projects of our own.
Employee discounts with more than 600 brands.
Sounds good? Then help us develop our product right from the start and apply now. We look forward to receiving your convincing CV, stating your annual salary expectations.
Dear recruitment agencies, please do not contact us about this job ad, thank you for your understanding.
Contact
KIRINUS Digital
Nymphenburger Straße 148
80634 München
Herr Dario Blanco Iturriaga
Chief Technology Officer